Every September Morong Falmouth Porsche supports The Dempsey Challenge through our involvement and donation to Porsche's in the Park. 
To learn more about The Dempsey Challenge :
Click Here
Porsche Celebrates Double Victory at Le Mans 24- hour Marathon
To learn more click on the photograph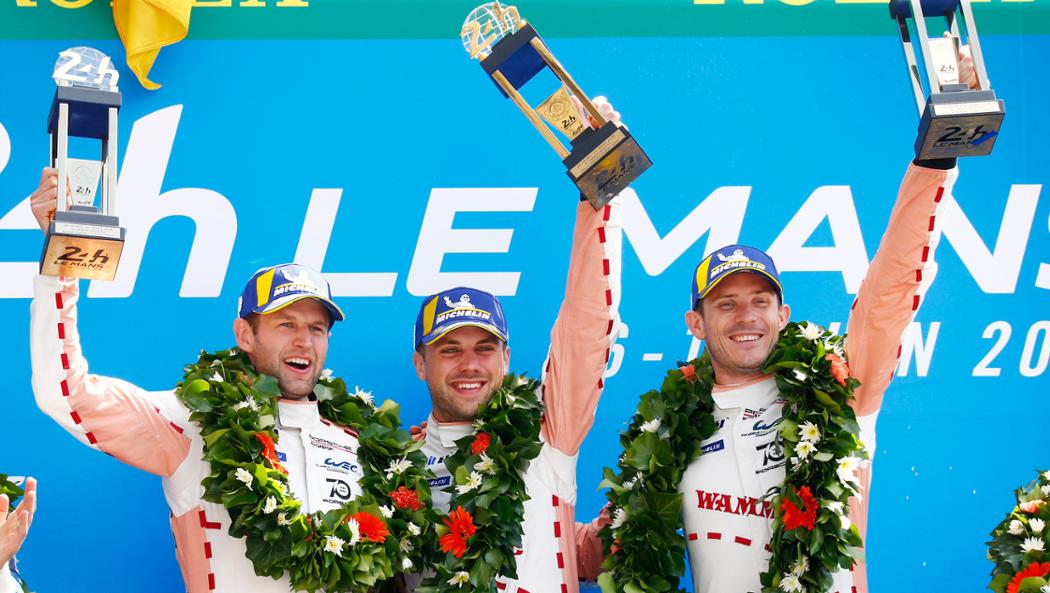 Is your Porsche Ready for Summer Weather? 
Please feel free use our check list to make sure your vehicle is ready for Summer or schedule with our service department for a review. 
Air conditioning Recharge
Check entire system for leaks
Recharge refrigerent gas including compressor lupricant oil 
check system operating pressures and Air conditioning 
oil change 
Check Brakes 
Hoses/Belts: inspect for cracks, bulges, frays and excessive wear
Check Battery 
Fluids: oil, coolant, windshield washer, power-steering brake, tranmssion, ext.. should be checked and make sure they are the appropriate color 
Wipers: For Random afternoon Summer/Spring Rain. 
Date Posted 6/26/2018